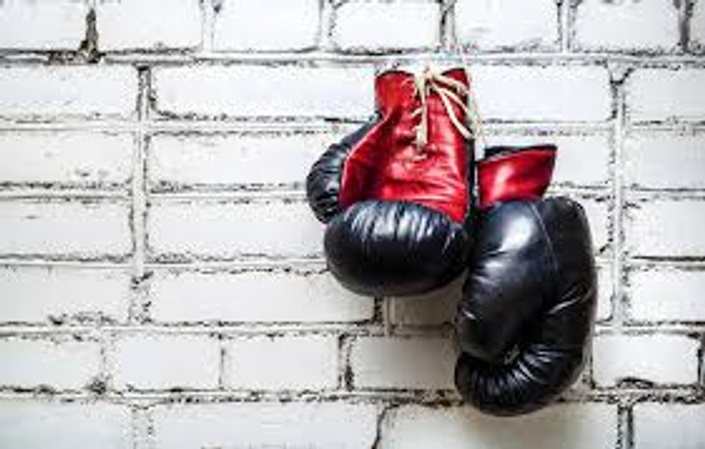 Unbeatable U
Now available as a Self-Paced Course! Uncover the unstoppable, unbeatable you!
Watch Promo
"Tell me, what is it you plan to do with your one wild and precious life?"
- Mary Oliver -
How does this sound?
a clear, concise picture of your target
tools to blast away obstacles
a team that is skilled with helping people reach their goals no matter what they are
If you could have all this in a self-paced, kick-ass course that has proven fast, consistent results would you say yes?
Yes, of course you would! You're not cray cray and you're tired of the stupid things that keep holding you back!
When you think about your life today:
Are you truly happy or just happy enough?
Do you find yourself going through the motions?
Do you wonder if there could be more for you but don't know where to start?
So many of us have found ourselves (including yours truly, Mike G & Elizabeth) living these lives that, while they aren't terrible, often feel like we're just going through the motions.
Before you know it, another new year has gone by and nothing's changed…again.
Not a problem of course if you aren't looking for change, but what if you are?
What if you want more for yourself, your family, those you love and care for most?
What does "more" even look like and how do you create it?
Unbeatable U is a month-long program led by Mike Goncalves and Elizabeth Miner designed to help you discover, create, and live more.
With over 25 years of experience working with clients from all walks of life, we've identified the most common challenges people face today who are looking to live a more fulfilling life.
More importantly, we've identified how to get past these challenges quickly and effectively.
The life you want, whatever your "more" looks like, begins with you creating one successful day that leads to successful weeks, then months, and years, all adding up to create the life you want.
Unbeatable U is designed to help you begin this process of creating the life you want, one day at a time.
We'll then help you work though the most common challenges you're likely to face along the way such as fear, failure, motivation, and negative self-talk.
Finally, we'll set you up with the most effective resources for continuous accountability and support to help you keep moving forward.
Following this program you will have a blueprint to become Unbeatable.
You will walk away with:
A clear target to aim at
Tools to BLAST the obstacles and challenges that have held you back
Knowing what you're willing to do to hit your target (yes you have choices!)
A Rock solid plan to hit your goal
An accountability method that works for you
A supportive community that will struggle and celebrate with you.
So, what do you say… you in? We sure hope so.
Can't wait to see what you've been dreaming up!
Mike G & E
Your Instructor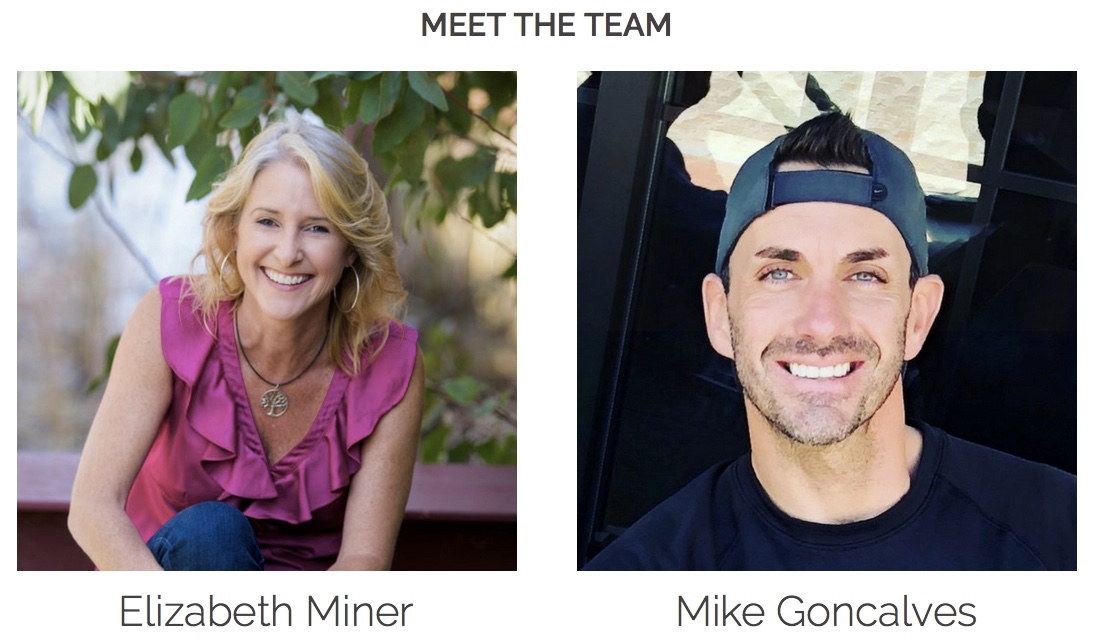 Elizabeth is the owner of Thrive This Day, an Author, International Speaker, Executive Coach and Goal Mentor. Her passion is helping others discover what is possible in their lives and then to help them achieve it.
Mike is a long-time health & wellness expert and founder of Entrepreneur Fitness Academy. His passion is crushing limiting beliefs that hold people back from what they want to achive in life.
Here is what people are saying about working with Elizabeth & Mike:
Figuring out my whys during these 30 days was a game changer for me. I learned that exercising really is the catalyst for being healthy and fit and that it does trickle into all other areas of your life. Being a part of this academy changed my life!
Erin Kunkel
---
As I began working with Elizabeth (and I was very hesitant) I was afraid of change and felt like I could only dream small. Elizabeth gave me the strength, courage, support, and tools to dream big and reach my goals. She showed me how to stand in my power and created the possibility of a new life for me and my family.
Sky M
Course Curriculum
Welcome & What To Expect
Available in days
days after you enroll
Day 1 - Let's Get Started
Available in days
days after you enroll
Day 2
Available in days
days after you enroll
Words from some of our January 2019 Graduates
What I really like about this monthly program is that it teaches you to use all the tools you already have (talent, ideas, plans, goals) and put them on paper so you can really see what is holding you back from your perfect day and making your dreams come true.
Mike & Elizabeth will guide you into being a better you (something that is sometimes hard because we can be really hard with ourselves and support everyone but ourselves). Unbeatable U will open your eyes to everything you already have in you!
Alexandra V
-----------------------------
This course taught me tools I now apply every day and can use for a lifetime. I needed this!
Elizabeth & Mike were both supportive, kind, understanding and honest. They spoke through their own experience, strength and hope. They provided skills and awareness.
The best part of it all was the love and support because we are not alone and anything is possible! They will remind you of that.
My biggest learning was the ability to believe it's possible to be happy towards my goals for the future.
DeAnna B
Frequently Asked Questions
When does the course start and finish?
The course is now self-paced. You can roar right through it if you like, or take each lesson whenever you can fit it into your schedule. The pace is up to you, we're ready to meet you where you are at today!
How long do I have access to the course?
How does lifetime access sound? After enrolling, you have unlimited access to this course for as long as you like - across any and all devices you own.
What if I am unhappy with the course?
We would never want you to be unhappy! If you are unsatisfied with your purchase, contact us in the first 7 days and we will give you a full refund.